From the Pastor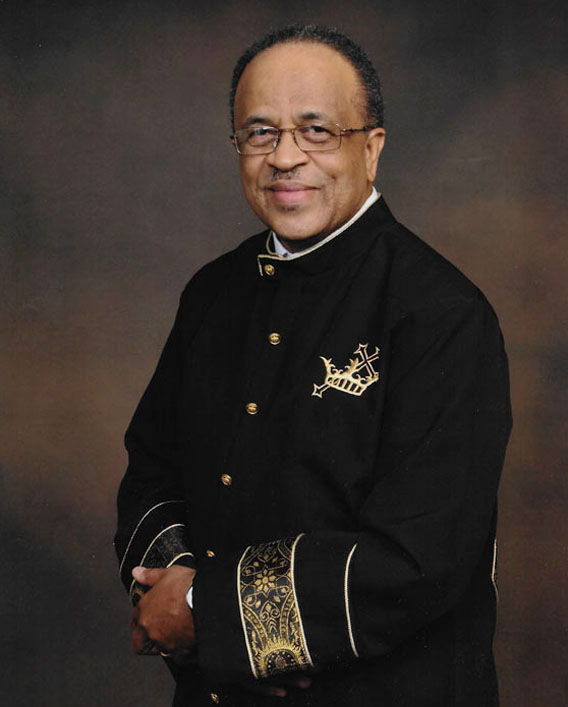 Greetings and welcome to our website!  We are glad you decided to stop by and visit. My name is Samuel R. Peters, Sr. affectionately known as "Pastor Peters" and I have been pastor of Greater Refuge Church since October 1974. I am truly excited about being in ministry with this wonderful GRC family ---- and we would love to have you come and see what God is doing at the Greater Refuge Church! In my beginnings as pastor, I have witnessed the miraculous nature of God and the unlimited possibilities that become reality when one surrenders and puts complete trust in our Lord and Savior, Jesus Christ! I believe you will discover this as you explore our website and hopefully visit us during one of our services.
Our church history is very rich and you will find that we believe in spreading the love of Jesus beyond church walls. God has been doing some wonderful things throughout our journey. Like most churches and people, we've had our share of challenges ---- but the Holy Spirit has never left us, and our vision for the future is strong indeed.
I believe you will have the opportunity to experience God through our worship service, music, activities and educational opportunities for all ages. Our mission is to "Evangelize the world for our Lord Jesus. To equip believers to become Disciples of Christ. And to engage those social problems that challenge the communities we are called to serve."  If you have any questions, or wish to contact me, please contact our church office at (804) 321-1454 or email me at This email address is being protected from spambots. You need JavaScript enabled to view it..   We are pleased that you came by and explored our site. Come back again ---- or better yet, join us for worship! May the Lord bless you richly!
In Christ's Love,
Pastor Samuel R. Peters, Sr.